Purple and yellow are such good friends
I am participating in a few blog parties and online challenges this summer. 
"I think it pisses God off if you walk by the color purple in a field somewhere and don't notice it."
— Alice Walker (The Color Purple)
The colour challenge from Summer of Color 5 this week is purple, purple and yellow. Hop on over to Kristin's site to see more.
The subject matter suggested by Creative Tuesdays is "Little Twitters" (birds). I've always loved birds, crows particularly, so it was easy!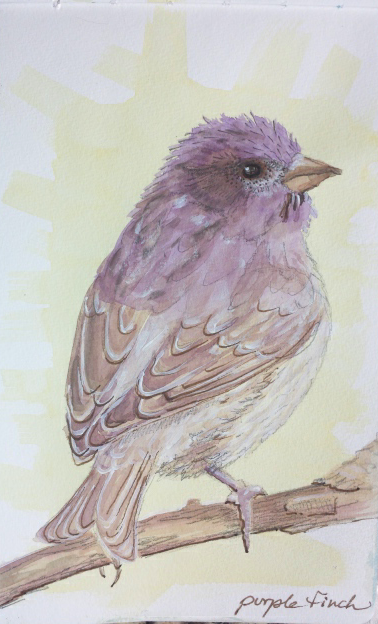 Yellow and purple finch