The haunting of history is ever present in Barcelona. I see cities as organisms, as living creatures. To me, Madrid is a man and Barcelona is a woman. And it's a woman who's extremely vain.
After our days in the urban core of Amsterdam huddled winter clothes, we found some space to breathe.  We spent 5 sunny December days in this hot spot of Spain rambling down and hiking up A LOT! but we made up for the exercise with generous amounts of food & wine.
Charming views were at ones disposal every other city block. For example, this time-worn church that reflected it's warmth into the courtyard where we lounged over espresso & tapas.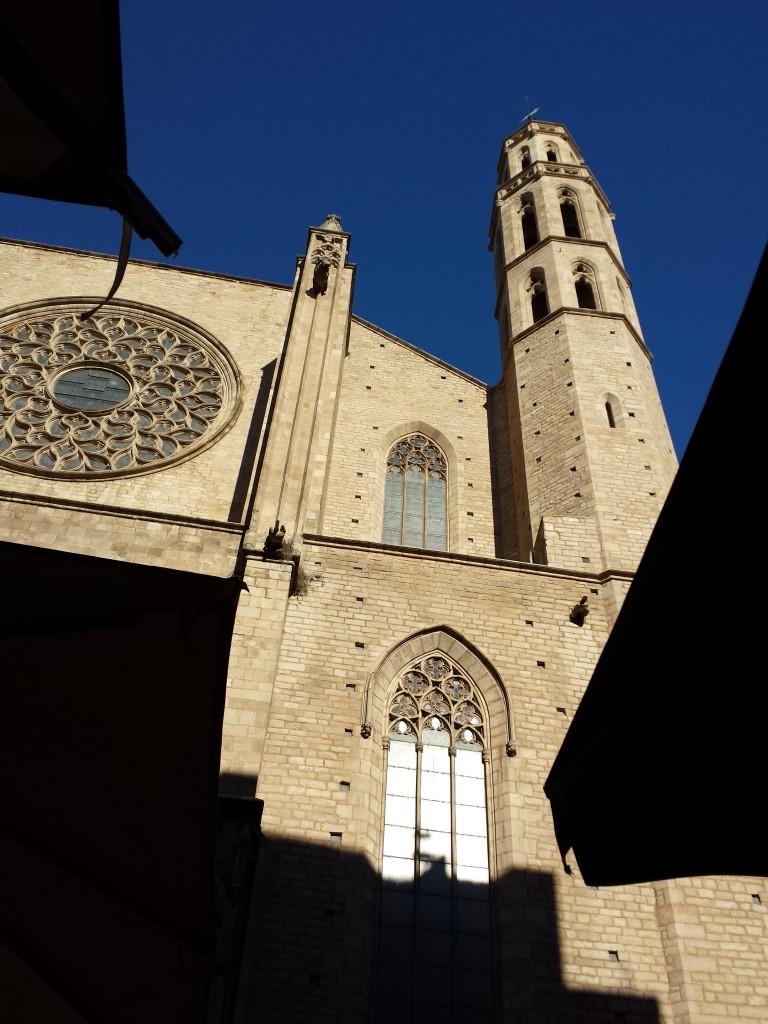 14th century Catalan Gothic church in Barcelona, Spain