I have completed a number of commission paintings recently.
J'ai récemment réalisé un certain nombre de peintures de commission.
All works of art are commissioned in the sense that no artist can create one by a simple act of will but must wait until what he believes to be a good idea for a work comes to him.

W. H. Auden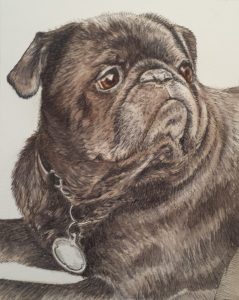 Ink and watercolour dog portrait of Jamal the pug.