A tribute in cards.
I am honoured that some of my art was selected for a set of note cards and mugs.
A fellow artist spotted my urban sketch of of the Cridge Centre as she browsing through my sketch book one day.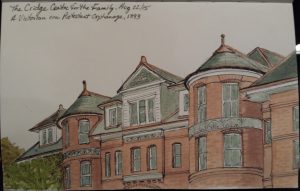 My original watercolour and ink sketch of the Cridge Centre.